Bound2Burst Movies by Model: Autumn
(Remember to refresh your web browser to view updates)


HOLDING CONTEST 19 (WMV HD)
Carissa, Autumn & Jasmine
Time: 60 minutes
Carissa, Autumn and Jasmine drink liquids as they sit and talk to one another about desperate to pee situations they have found themselves in at different times. They are all relaxed at first, but after a while the urge to pee begins to grow until, after about half an hour, the fidgeting is becoming urgent. Each girl is trying to hold it longer than her two competitors, hoping they are even more desperate to pee. The conversation dies down somewhat as they all must concentrate on not wetting themselves. It's only a matter of time before someone loses control and the flooding begins. Who manages to wait the longest? Witness these three beautiful women frantically pee dancing as each approaches her bursting point. (This holding contest is a lot of fun, and admitted as much when it was all over. They all got along extremely well and enjoyed the competition despite their discomfort).
WMV: $18.99
WMV: $24.99

Elevator Desperation 6 (14m 33s)

| | |
| --- | --- |
| WMV: $10.99 | QUICKTIME: $10.99 |


Autumn: Set 9
Naked Wait 8
Autumn Pees Her Pants
Elevator Desperation 6
Total time: 41m 11s

| | |
| --- | --- |
| WMV: $21.99 | QUICKTIME: $21.99 |
AUTUMN: SET 8 (HD)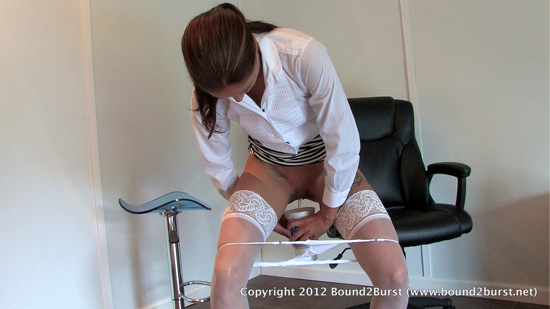 Autumn Pees in a Cup (19m 08s)
Autumn is really dying to pee. She is pacing and squirming to help her hold it. She grabs her crotch, sits on her foot, bounces her knees, struggling to wait a bit longer and a bit longer. After almost ten minutes, Autumn is convinced that she can't wait any longer and picks up the cup she brought for the purpose to pee into, but the cameraman shakes his head, persuading her to go on holding it. Autumn pulls a face but she puts the cup down and continues waiting. Her gasping and urgent movements show how incredibly desperate she is becoming. Feeling an almost overwhelming urge to release, Autumn manages to hold on for another ten minutes before she finally pull down her white panties and lets go into the cup. The stream is powerful and her relief quite obvious. She comments that the level is getting near to the top by the time the flow diminishes to a trickle.
WMV: $8.99
QUICKTIME: $8.99
WMV: $12.99
QUICKTIME: $12.99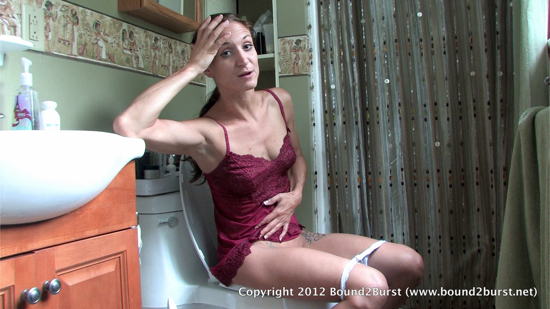 I Pee Like a Racehorse (14m 00s)
Autumn wakes up late with a full bladder and wiggles her legs as she calls a friend to tell her to buy her coffee, leaving a message before dashing to the bathroom and pulling down her panties. Autumn sits on the toilet but instead of enjoying the relief of peeing, she holds it in as she talks to the viewer about her peeing experiences, how she always needs to pee and pee and pee, either on the road in a cup or in public restrooms. At last, Autumn has to release, but she says it is not over yet because there is more to come. She continues talking about her bladder until she starts to pee again. This time, she goes for slightly over a minute, with a phone ringing in the background for some of it; her friend is calling back. Bad timing.
WMV: $7.99
QUICKTIME: $7.99
WMV: $11.99
QUICKTIME: $11.99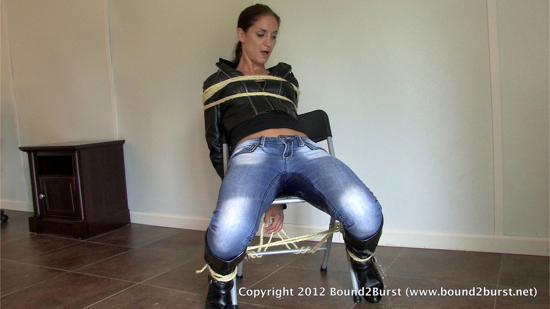 Faux Arrest (13m 06s)
In this scenario, Autumn has been pulled over by a cop and arrested for driving under the influence. Instead of taking her to the police station, however, he has driven her to his house. He argues that if he took Autumn in right away she would be well over the limit, but if he keeps her on ice for a few hours, the blood-alcohol level will drop and she will only be charged with a minor driving offence. Naturally, Autumn needs to pee since she has been drinking alcohol, but the cop is not prepared to let her use the bathroom. Instead, he leaves her cuffed and secures her to a chair, forcing her to sit with her legs apart. He leaves Autumn alone, and eventually she reaches the point where she is bursting to pee and can't hold it any longer. She has to wet her jeans where she sits, and gives herself a good soaking in the process. (For most of the peeing sequence, one can see Autumn's entire body, including the pee gushing off the sides of her legs because of the sheer force of the flow).
WMV: $6.99
QUICKTIME: $6.99
WMV: $10.99
QUICKTIME: $10.99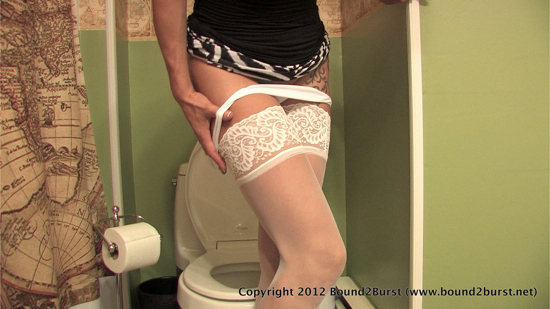 Gotta Pee Before I Leave (23m 25s)
We near the end of the day's filming and Autumn has consumed a lot of liquid. Several times during the day she has talked about always being desperate to pee on the way home, so she wants to empty out before departing. She is asked not to go right away but to change into yet another outfit and wait for a while. Having just finished a bondage video, Autumn is already squirming like crazy because she is so desperate to pee, but she agrees to try to hold on for us. When she admits to being thirsty (why does needing to pee make all the girls thirsty?!), she is encouraged to drink more water, something she really shouldn't do just twenty minutes before hitting the road. Autumn squirms and groans as she fights a powerful urge to release, making her way into the bathroom when she begins to fear that she might lose control on the floor. Her panties certainly do get rather wet as she leaks a little. She stands in the bathroom in front of the toilet, skirt pulled up and delaying the moment when she pees as long as she can. It's a huge struggle and she battles the urge until she is on the verge of wetting all over the floor, then she tears down her panties and drops quickly onto the toilet. Pee can be heard gushing out of her almost before she is seated. That was a close one. No doubt there were more close ones on the drive home.
WMV: $8.99
QUICKTIME: $8.99
WMV: $12.99
QUICKTIME: $12.99
AUTUMN: SET 7 (HD)
Added: June 22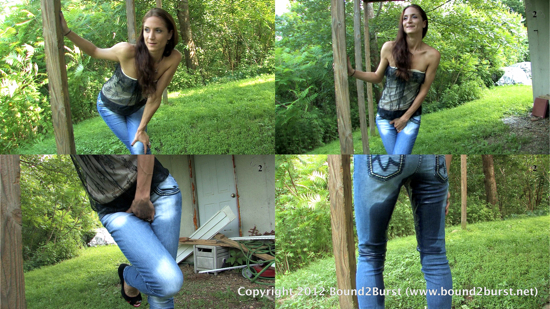 Autumn Soaks Her Jeans (15m 40s)
Autumn arrived with a full bladder and asked if she could just use the bathroom before we got started, but of course the answer was no. She pulled a pained expression, then agreed to climb into a pair of those B2B jeans that show the wetness so very well. Back at the her and even more desperate to pee now, Autumn is walked around to the back of the house where she stands crossing and wiggling her legs, bending and looking very distracted as her bladder pressure surges periodically, and makes matters worse for herself by talking about desperation to pee. She recounts several situations where she almost wet herself, leading up to the moment when she loses control of her very full bladder and soaks her jeans. She looks and sounds very relieved to finally let it go as the wetness spreads around her legs. Autumn walks into the house in her wet jeans, waddling now that they are getting cold on her legs, and finally takes them off in the bathroom where she holds them up to show off how wet them really are.
WMV: $7.99
QUICKTIME: $7.99
WMV: $11.99
Added: June 22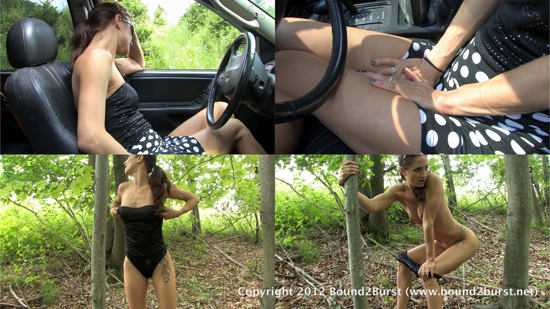 Pulled Over While Ready to Explode (7m 45s)
It's every woman's nightmare. Autumn is driving too fast because she is bursting to pee and in a desperate hurry to get home and use the bathroom. Unfortunately, she passes a cop going well over the speed limit and he pulls her over onto a side road. The cop asks to see Autumn's driving documents, and she explains why she was speeding. The cop goes back to his car to run a DMV check, leaving Autumn sitting in her car and almost wetting herself. She wiggles and gasps and urges the cop to hurry up but he is taking a long time. When the cop returns to explain there is a delay because his unit temporarily cannot communicate with the data centre, Autumn asks if she can run into the woods to relieve herself. The cop agrees, instructing her to leave her car keys. Autumn jumps at the chance, but her troubles are not over yet. Under her skirt, she is wearing a one-piece garment which means she will have to literally strip in order to pee.
WMV: $5.99
QUICKTIME: $5.99
WMV: $7.99
QUICKTIME: $7.99
Added: June 22

Just Hang On Autumn (18m 04s)
After spending rather a long time in handcuffs, thumbcuffs and toe cuffs for a beauties in Bondage movie, Autumn is again climbing the wall because her bladder is so full. She puts on a green dress, some pantyhose (which of course press on her distended abdomen), a pair of heels, and grabs a bottle of water to torture herself still further. To make things even more challenging for her, Autumn is asked to stand in the living room where she cannot possible wet herself on the carpet, so she knows she simply has to hold it. She drinks and again recounts some pee desperation events from her private life (Autumn is one of those girls who drinks and lot and needs to pee a lot), all the while performing some interesting contortions with her legs in order to hold back the flood that so badly wants to happen. When she is certainly she really can't hold on any longer, she hurries back into the dining room and wets herself, her pee streaking her tights as it gushes at high speed between her legs.
WMV: $8.99
QUICKTIME: $8.99
WMV: $12.99
Added: June 22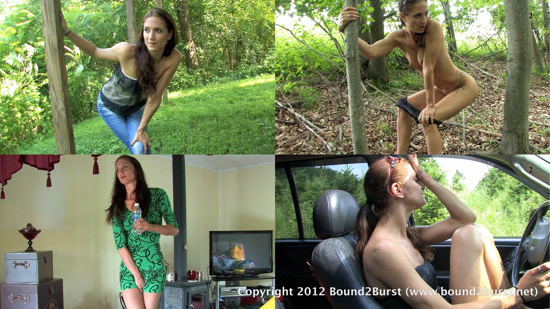 Autumn: Set 7
Autumn Soaks Her Jeans
Pulled Over While Ready to Explode
Just Hang On Autumn
Total time: 41 minutes
AUTUMN: SET 6
Available in both WMV (red cart) & MP4 (yellow cart) formats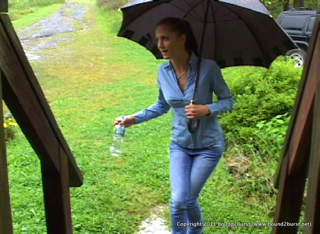 The Day Begins
Time: 32 minutes 18 seconds
WMV version
$14.99

Public Bathroom Phobia
Time: 16 minutes 54 seconds
WMV version
$12.99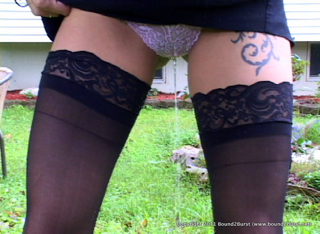 Caught Out Again
Time: 10 minutes 18 seconds
WMV version
$8.99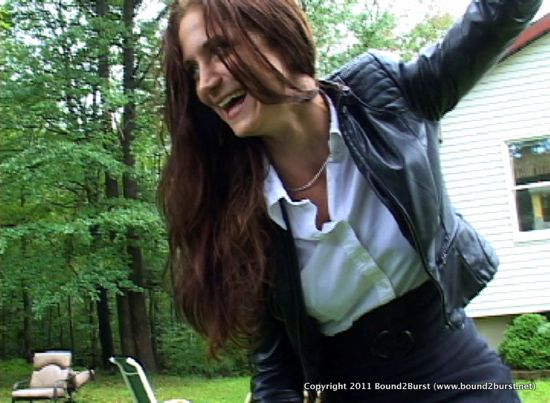 Autumn: Set 6
The Day Begins
Public Bathroom Phobia
Caught Out Again
Total time: 59 minutes
AUTUMN & LAVENDER: SET 2
Available in both WMV (red cart) & QUICKTIME (yellow cart) formats
Added: June 17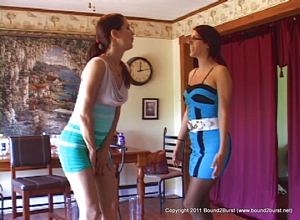 Holding Contest 10
Download WMV 47-minute version for $19.99


Download Quicktime 47-minute version for $19.99

Added: June 17

Rivals
Time: 10 minutes 16 seconds
Download WMV version for $9.99

Download Quicktime version for $9.99

Added: June 17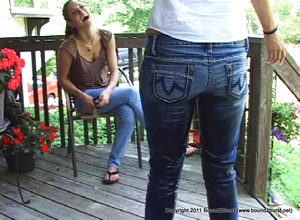 Autumn Makes Lavender Wet Her Jeans
Time: 11 minutes 41 seconds
Download WMV version for $10.99

Download Quicktime version for $10.99

Added: June 17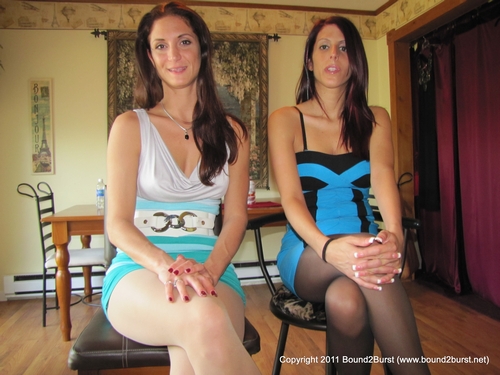 AUTUMN & LAVENDER: SET 2
Holding Contest 10 (47-minute version)
Rivals
Autumn Makes Lavender Wet Her Jeans

Autumn & Lavender
Panic at the Mall
Permission to Pee 2
Will They Make It?
Total time: 1 hour 20 minutes

Problem With the Plumbing


Time: 14 minutes 26 seconds


Download for $10.99



Autumn: Set 5
An Accident For an Accident
Housemate in the Shower
Absent Friend
Problem With the Plumbing
Total time: 64 minutes

Bursting Bank Manager: Part 2


Time: 16 minutes 44 seconds


Download movie
$11.99



Autumn: Set 4
Bursting Bank Manager
Time To Go 3
A Sudden Urge to Pee
Bursting Bank Manager: Part 2
Total time: 84 minutes


Bound & Bursting


Time: 17 minutes 27 seconds


Download movie
$12.99



She Can't Hold It Any Longer


Time: 18 minutes 38 seconds


Download movie
$12.99



Autumn: Set 3
Internet Dating
Fantasies Fulfilled, Inc.
Rental Car Scam
Bound & Bursting
She Can't Hold It Any Longer
Total time: 1 hour 54 minutes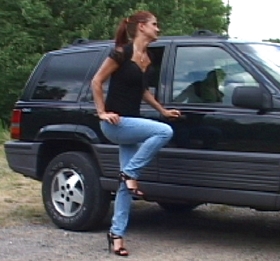 Stranded at the Fair
Time: 8 minutes 36 seconds

Download movie
$7.99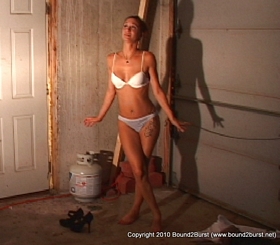 Take Off Your Clothes Or Else
Time: 15 minutes 35 seconds

Download movie
$11.99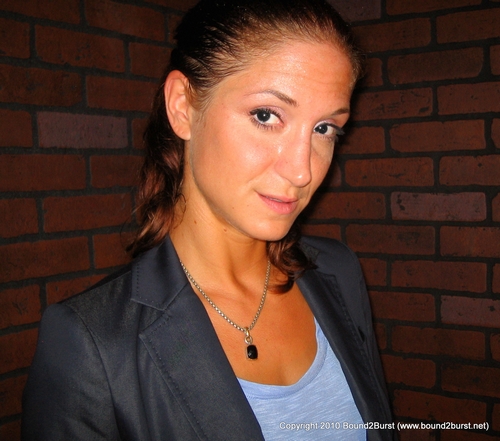 Autumn: Set 2
Autumn Holds It For Hours
Locked in a Bank Vault
Stranded at the Fair
Take Off Your Clothes Or Else
Time: 79 minutes